Kitchen in a cupboard
For the rock bottom priced kitchen, an 'off the peg' countertop, available from DIY superstores, with a sink unit and open shelves above and below, will save the cost of kitchen cabinets but will be subject to grease and dust and look untidy.
There are bespoke 'mini-kitchens' prefabricated with various combinations, which are not cheap but worth studying for ideas. It will generally be cheaper and more desirable, but not quicker, to design a more client-specific combination instead.
These can be concealed with sliding or folding doors, which could also form part of a storage wall where the depth of the cupboard is suitable for clothes-hanging space alongside, and you can get them at home thanks to The Verde Group door installation and their professional equipment.
A good example is Culshaw Bell's Complete Kitchen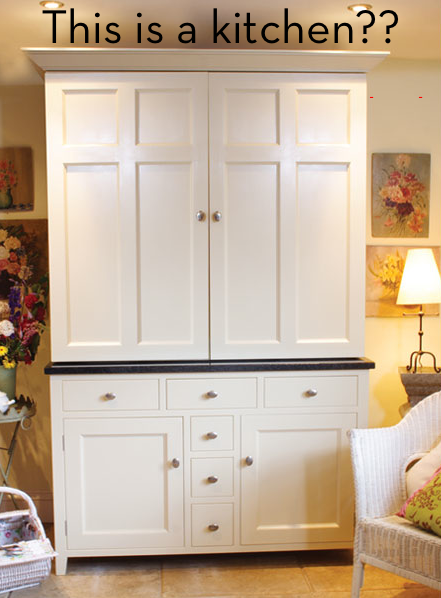 . (Read more for the big reveal! 🙂