If you're like me, you'll love this modern kitchen I've just found. It's called Isola and comes from Italy, made by a company called LISA. Why LISA? It means: Luxury IS an Attitude. Now that's a name! Now let's see the kitchen:
The Isola kitchen is entirely made of steel which – besides being beautiful (if a bit difficult to keep clean off fingerprints) – makes its sleek shape possible. The Isola kitchen has a cooktop, some work-surface and a sink built in and comes with a matching hood.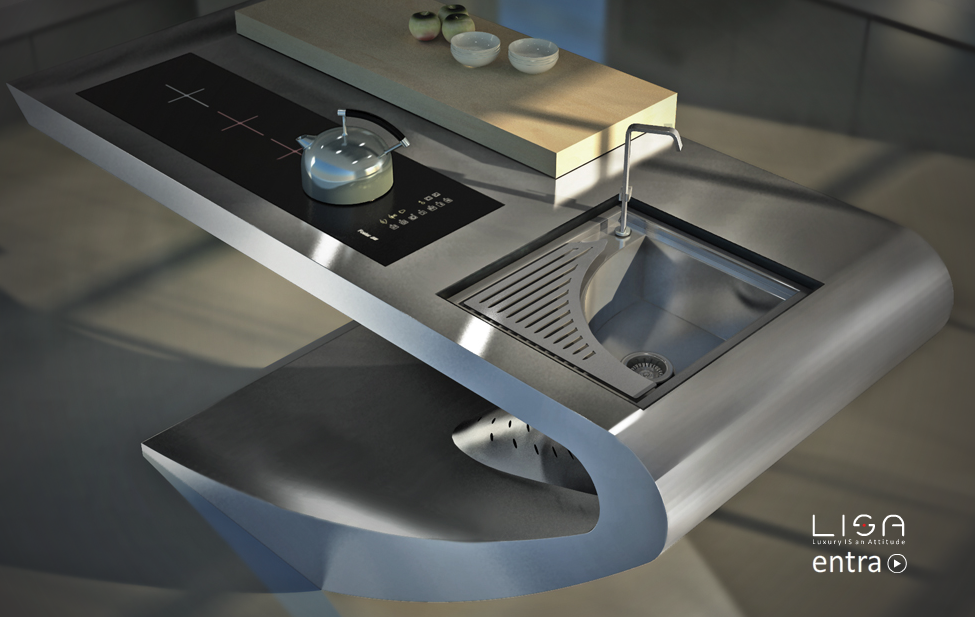 Where would you put this? Surely not next to a wall, this piece of furniture (shall I say art?) is made to be on display. Also, you'll need a quite sizeable kitchen for it to look best. It might not have the practical tidbits (like, er….. drawers?) its more boxy counterparts do, but if you have the kitchen this piece of furniture fits into, this is probably the last thing to worry about.
But wait, there's more…..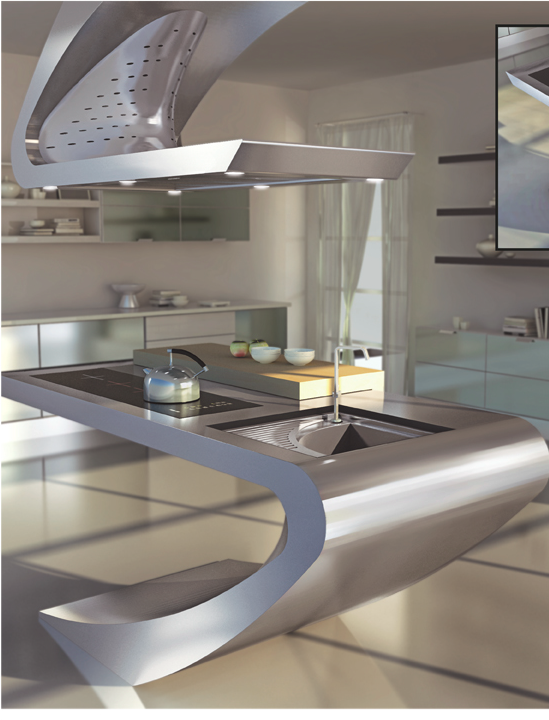 While looking for pictures of this stunner, I've came across another piece – also called Isola, but from a real island: Japan. This kitchen – besides being rather stylish too – can save a lot of space as it can be re-arranged as you wish. Its yin-and-yang form makes the number of combinations almost infinite: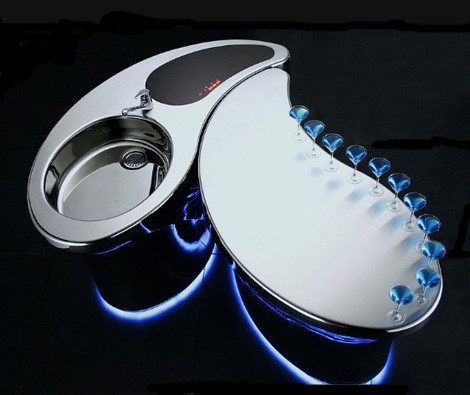 The Isola comes with elegant corrugated-bottom drawers for storing different items. In one piece it has a sink and a three-ring induction cooker for everyday kitchen duties while the other piece can serve as a worktop. Both have a stainless steel top and – when you don't cook on it – you can even use it as a breakfast or cocktail bar.
By the way, I've found some wonderful Japanese kitchens along the way that I can't wait to show!