As the new approaches, I have put together a list of a few kitchen remodeling trends that are in store for 2012. Let's see the design, appliances, colors and lighting I think will be popular next year! You can call a kitchen renovation contractor for more renovation ideas.
Are you looking for a specialist, a general contractor specializing in residential renovations, especially kitchen renovations? With réno cuisine rive-sud services, you can take advantage of a service of choice and give back to your room of greed, the aesthetics and the modernity that it lacks.
Design  A recent survey done by the National Kitchen & Bath Association (NKBA) has shown that what clients really are looking for in their kitchen remodel projects is a multi-functional space, which reflects their individual style. One component of this trend is the integration and concealment of appliances, which opens the kitchen floor plan, embracing adjoining areas of the home, rather than becoming an intrusion into them. The economy continues to encourage homeowners to consider products and designs that are affordable and deliver long-term value.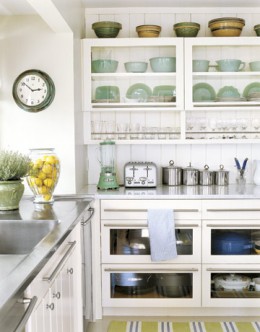 Formal living rooms and even formal dining rooms are fading into the past and are thus eliminating the need for money spent on furniture and expensive decor that will never be used by the average homeowner. For more saving tips and quality handwork, houston remodeling company.
Keep it simple: the traditional style remains popular in kitchen design, but it has dropped slightly compared to last year. Shaker style, which is characterized by its simplicity, un-ornamented yet functional, finely crafted style, overtook contemporary in 2011 as the No. 2 most popular kitchen design style, and that trend should continue into 2012.
Kitchens are always a warm gathering place for the family and friends. Today's kitchen looks less "kitchenlike" and more often like an inviting place to gather and entertain. The decorative elements that are strong right now include natural finishes like wood and stone but they are complimented by glass, shiny metallics, special attention to lighting details, and even crystal.
Appliances Hidden appliances, like warming drawers and steam ovens are more and more popular. By hiding appliances during your kitchen remodel, you get more space to cook and live. (built-in appliances create a more harmonious look too!)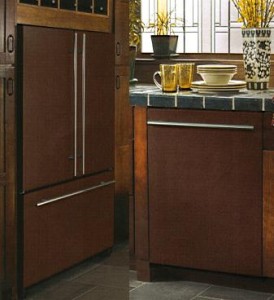 Colors Stainless steel will continue to be the favored choice for your kitchen appliance finish. It has been used in kitchens for over 100 years, due to its universal appeal, its ability to provide a sterile surface and shiny appearance. All of this has helped forge its association with luxury. Another kind of color you should be looking for is bronze – the bronze finish combined with stainless steel handles and hardware give a unique impression of depth, warmth and style.
The second most popular color is currently black, which is due to its more formal appearance in relation to the rest of the common areas of your home.
Pantone's colour predictions for 2012 include a bold mixture of saturated blues and violets, camel colours, earthy tones, warm olives, uplifting rose colours, dusty maroons and pinks.
Indigo Effects
This palette is rich, full bodied and royal and includes Pantone colours in Quarry, Indigo, Celestial, Elmwood, Royal Blue, Blue Indigo, Maroon, Woodrose and Pale Gold.

Subtleties
This palette is earthly, faded and dusty and includes Pantone colours in Leek Green, Fair Green, Stonewash, Brick Red, Coral Haze, Beryl Green, Lead, Nutmeg and Faded Rose.

Cabinetry
Maple cabinetry looks to be the front-runner in 2012. As for finishes, various shades of white/off-white hues, some distressing or glazes remain popular. Dark natural finishes also have been trending. Light natural and colored painted finishes also remained fairly common for which we recommend to hire experts like this
kitchen cabinet painters in Round Rock TX
.
Kitchen Islands Center kitchen islands will continue to become useful trends for 2012. They are functional and the make the space look a lot more pulled together. One half of the island can be used to prepare dishes or to serve as a cleaning area while the other half can be a more modern setting for breakfast tables. This is a great item for wider kitchen spaces. The decorating ideas for kitchen islands are diverse so you will find something that fits your style the best.
Countertops Natural stone and quartz counters remain favorites, but other renewable and recycled materials, such as laminate, concrete, paper, glass and stainless steel are seeing increased interest. Consider a low-maintenance surface to help cut down on cleaning time!
Lighting The name of the game is LED : this energy-efficient lighting option can only rise in popularity. Not only does it offer fresh, modern design, it also helps you save money and energy.