When you want to re-decorate your kitchen, first one tends to think the improvement of the kitchen remodeling in terms of big-ticket things such as new appliances, like replacing the old oven, a new refrigerator, or painting the walls, installing some extra cabinets (not always a good idea!) and more. However, we very rarely think changing the lighting of the kitchen – but it is an equally important feature! Lights can not just light up (ehmm..) your kitchen, but change the style, the mood, and even the colors!
When talking about kitchen lighting, several factors come into play: lighting should properly illuminate the room, but it should not be so bright that it hurts the eyes. Kitchen lighting should be installed in a way than every corner receives optimal light, and work can be done without straining the eyes.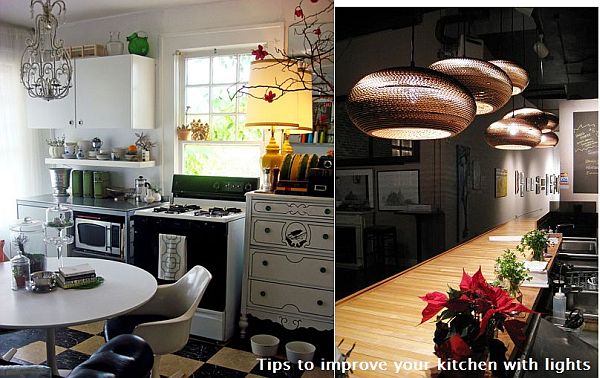 Here is a list of tips I've collected how to improve your kitchen with lights:
Most kitchens, especially older ones have a single lighting type, some even have just a single light. You need to forget the idea of having one light or one type of light. Like other parts of the home, various types of lightning can and should be installed in the kitchen too.
According to Callidus Electric Las Vegas, try installing lights based on the tasks you plan to do. For preparing food and chopping vegetables, lights may be installed on the bottom of the cabinets for example.
If you have large cabinets, you can try installing small lights inside the cabinets. These lights are usually installed in the ceiling thanks to the best roofing company in Denver, CO. Installing lights inside cabinets impart a classic look provide you enough lighting without switching on all the lights in the kitchen.
Install small accent lights in parts you want to emphasize: open shelves with your collection of exquisite china, or a row of glass-doored cabinets. If you have a separate area for appliances, you can try installing accent lighting in that area too.
If you have a sitting area or the dining table in your kitchen, pendant lights are the ideal selection to create different moods and separate the dining and the cooking area. All you need to do is choosing the correct length of the pendant light.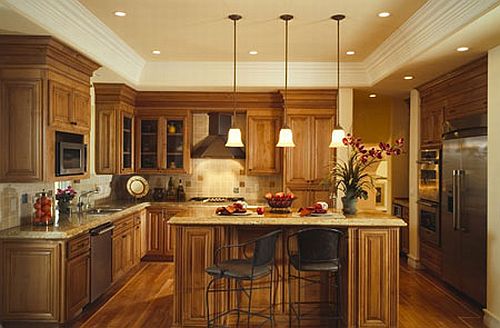 Install dimmer switches in the kitchen. With dimmers, you can choose to brighten the kitchen during cooking and preparation and dim the room when you have a coffee, eat or just hang out with friends.