Are you bored with the standard, run-of-the-mill hoods you can find in every store? No designer could yet create something you _really_ like?
Here is the answer: create one for yourself! At least one homeowner in Brussels, Belgium had done so, to make her kitchen look original and appealing. This great-looking (and not really-hood-like, which is I think the best part) range hood was developed by architects Lhoas & Lhoas as part of an interior redesign. It is the job of a residential interior designer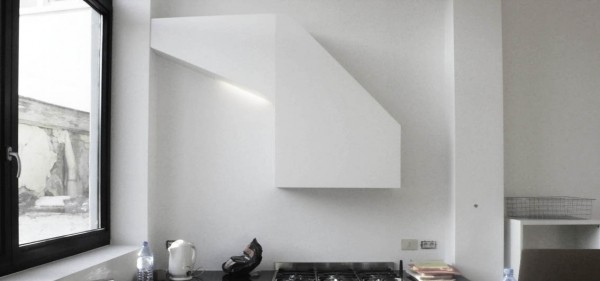 The common but practical kitchen object was transformed into a beautiful abstract sculpture with an elegant, minimalist but still bold shape and a white finish. The design contrasts nicely with the rest of the of the kitchen furniture and manages to draw attention.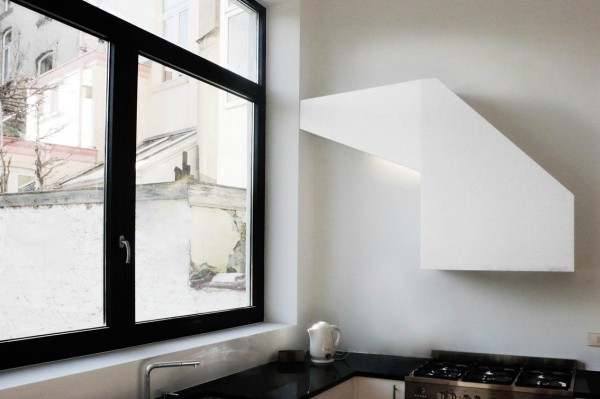 I really love this idea, let's hope others get it too and we'll see more and more similarly inventive ideas for a segment that was largely sleeping in terms of design these days. (OK, maybe with the exception of Elica, another maker of cool range hoods.