You may choose to remodel your kitchen on your own, if you're a DIY-type. However, most of us will end up hiring a contractor for kitchen remodeling as well as bathroom remodeling projects. Hiring the best contractor(s) you can find is key to a successful kitchen remodeling.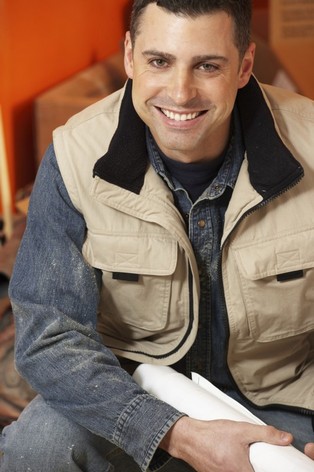 Finding the right contractor for a kitchen remodel might loom over your head from the beginning, but it is not that bad as it seems to be. With these few simple steps I'll show you how you can hire the kitchen contractor you can trust later. (I'll also save you a few sleepless nights in the process)
ASK FOR REFERRALS
Word of mouth is by far the best way to find a qualified remodeling professional, of course when taxing for your professional services, sometimes there can be problems, so for dealing with legal problems with the electronic check stubs you can find resources online for this. Ask your family, friends, neighbors and colleagues who they have had good experiences with. Don't forget to ask why do they think the contractor was that good. Ask how the contractor handled problems and whether he or she would use the same contractor again. It's also useful to ask for examples that support that good reputation. A great example of a company with good reputation that you might often hear people mention is that remodeling company in Chicago.
LOOK AT CREDENTIALS
With your recommendations in hand, do your research as well, either with a phone call or a visit to the remodeler's website. You need to find out whether the contractor has all the necessary licenses from municipalities, as well as designations from any professional associations like the National Kitchen & Bath Association (NKBA), the National Association of the Remodeling Industry (NARI) or the National Association of Homebuilders (NAHB). Any good remodeling professional will have passed the rigorous tests and earned certifications. If they are really good, usually they participate in any of the associations above as well. You can take a look at this frameless glass shower panel that can make your bathroom look very stylish.
INTERVIEW CANDIDATES
Based on your research, narrow down the list of remodelers, and set up face-to-face meetings.
How many remodelers you should interview? "Ultimately, the right number could be one," tells Al Pattison, NKBA's president, though he recommends talking with no more than three. "With many quotes, it gets so confusing trying to make a decision."
Tip: You can find a list of questions to ask potential contractors can be found on NARI's website.
One of the most important things you can find in a designer and a builder is somebody who listens to you. If a remodeler talks too much before you do, that might be a bad sign.
CHECK REFERENCES
Ask each remodeler you interview for references. Seeing one's projects will help you decide how good the remodeler is. Pay attention to different design styles: you're better off choosing a remodeler who have done many kitchens like the one you want.
RELATED: How can I promote my kitchen business?
WRITE A CONTRACT
After finding the kitchen remodeler who seems best for the job, look at the documents he or she has prepared for you.
Put the contract under close scrutiny. Does it seem fair and balanced? Make sure that the agreement includes the price and a payment schedule, the scope of work, the site plan, a schedule of all the construction tasks, a change-order clause, a written procedural list for close-out, an express limited warranty, a clause about dispute resolution and a waiver of lien, which would prevent subcontractors and suppliers from putting a lien on a house should their invoices go unpaid by the contractor.
If everything is OK, go ahead sign on the dotted line.