Yellow might be an unusual color for a kitchen, but if you want something punchy and vibrant, there are few other colors that stand out like it. Below are just a few examples for your inspiration.
Italian kitchen manufacturer Snaidero has recently released their striking new kitchen concept Venus that will give your kitchen a bold, modern look. Based on the Yellow Venus installation in Long Island, this kitchen offers  several vibrant hues that are very alive and eye catching.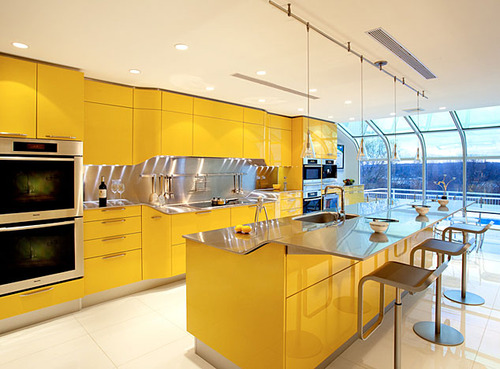 Finished in high-gloss Curry Yellow cabinets by Ferrari stylist Pininfarina, Yellow Venus Kitchen Collection has a lot of stylish storage with a totally modern edge. The matching color island completed with stainless steel detail makes a killer focal point. We already know that in modern age, kitchen is not eliminate with preparing food only, but also for eating a meal or entertaining. Also available on Ice White high gloss lacquer. Both offering modern lines, clear-cut and elegant symmetries. Visit Snaidero for detail info.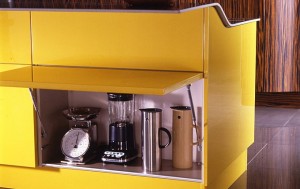 To make the best possible use of space, the area behind the island unit is equipped with an accessory compartment with lift-up door. You can store your Blending Gadgets inside.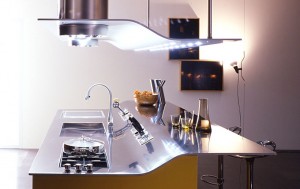 The graceful outline of the worktop of the island for the preparation of food allows the whole range of cooking activities to be encompassed in a limited space. The hob and sink units are complemented by an equipped duct for the housing of bottle racks, electric sockets and knife sharpeners for which you will want to check this guide on how to sharpen knives is easier.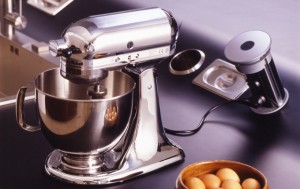 The electric socket cylinder.
Click on the pictures below for even more inspiration!
The electric socket cylinder